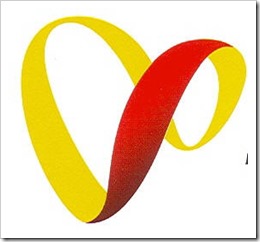 Lutheran Facebook feeds are buzzing right now as a link listing Planned Parenthood as an organization to which members can direct their Choice dollars is shared over and over again.
And some people are crying out (at least in their heads), "See I told you that if Thrivent allowed non-Lutheran members, everything would go downhill from there.  And now Thrivent is supporting the murder of innocents.  If only we would have remained pure as Lutherans.  I will tell you this:  AAL would never have allowed this."
But what if the truth is something that would possibly condemn more of us than just those liberals non-Lutherans we welcomed a while back.  What if the problem with Thrivent goes much farther back than this link that is lighting up my Facebook feed?
The LCMS used to be staunchly against insurance because of the scriptural assertions that God's people  were to rely on God's promise to provide daily bread. We were not to be the farmer tearing down one barn to build a bigger one to make sure that life was secure for years to come. We were to gather daily what God provided just like the Israelites did with the manna in the wilderness.
At some point, we stop letting these admonitions guide us because smooth talking salesmen told us that loving your family meant making sure that you could provide for every need they would have in their life even if tragedy came and you were suddenly gone.  The stories of widows abandoned by their thoughtless husband's soon followed.  Guilt and fear came together to sell policy after policy
Years later somebody asserted the same about babies in the womb. Loving that baby meant welcoming them only if you can assure that you could provide a middle class lifestyle for them throughout their life.  If not, abortion was the truly loving act saving them from poverty.  Guilt and fear came together to commit murder after murder.
You see when we start disregarding one principle from the word of God, it is so easy to disregard another.  If we can purchase insurance without even questioning whether it is appropriate as God's people when only decades ago everyone agreed that it was inherently sinful, can we really demand purity when it comes to one or two Thrivent members who say they just want to support women's health organizations seeking to help out impoverished girls, even if they think that includes the right to abortion.
I guess what I am saying is that years ago if you would have told anyone that Lutherans churches were buying vacuums for the schoolhouse and carpet for the mother's room with money from an insurance company, the outrage would have been similar.
There is a slippery slope here indeed, but it didn't start with allowing non-Lutherans to join or even merging with Lutheran Brotherhood.  You have to look much further up the hill.
___________________________________
Note:  I have written this post from the perspective of one side of my brain so to speak.  I own life insurance policies, from Thrivent no less.  But it has for some time been a question in my mind whether such policies really give evidence that I as God's child truly trust him to provide daily for my needs.  I hope this post will engender discussion about this question which for so long now has been considered a stupid question even to ask.