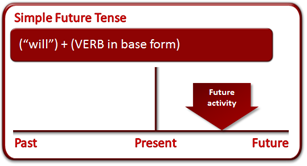 At funerals, there is a lot of talk about the past.  "Do you remember the time Dad took us to the lake?" "Bob just loved to create beauty with his scroll saw."  "I just wish we had a chance to talk about that day and what was said."
At funerals, there is often a lot of talk about the present as well.  "Steve is in a better place."  "June looks nice, doesn't she?"  "Ralph is finally at rest."
At funerals, not nearly enough is said about the future.  "Aunt Jenny will rise again."  "This is not Clarence's final resting place."  "Jesus will come again with the sound of a trumpet."
And truth be told, talk about the past is engaging but tends to only reveal the cavernous  hole created by death.  Talk about the present tends to a be bunch of clichés strung together like popcorn on a string.  They help us escape the immediate discomfort of standing next to a dead body but do little more.
Only talking in the future tense ultimately brings real comfort.
"But we do not want you to be uninformed, brothers, about those who are asleep, that you may not grieve as others do who have no hope. For since we believe that Jesus died and rose again, even so, through Jesus, God will bring with him those who have fallen asleep. For this we declare to you by a word from the Lord, that we who are alive, who are left until the coming of the Lord, will not precede those who have fallen asleep. For the Lord himself will descend from heaven with a cry of command, with the voice of an archangel, and with the sound of the trumpet of God. And the dead in Christ will rise first. Then we who are alive, who are left, will be caught up together with them in the clouds to meet the Lord in the air, and so we will always be with the Lord. Therefore encourage one another with these words." (1 Thessalonians 4:13-18)
Yes, our Lord encourages us as his people to use words in the future tense at funerals.  He tell us that that is where we find hope.  He points us forward to the day when Jesus will make all things new.
We can talk about the past.  It may bring a smile to the face.  We can talk about the present.  It may get us through the day.  But only the future tense will do if we want hope that can sustain us through the days remaining until the trumpet sounds.  Encourage one another with these words.