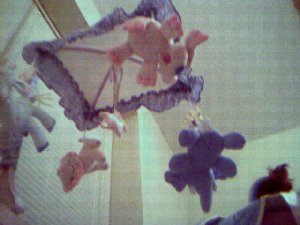 Here is something they call my mobile. Basically it is aminals hanging over me that sing music. They are pretty cool. So far, they just hang there magically.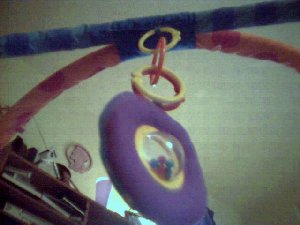 This is another cool toy I have. I lay on the floor and look at this thing. I can really wallop it good when I want to.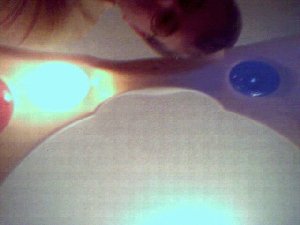 Here is my new ultracool swing. Look at what I see. Check out the cool lights, and you should hear the music. Look how big my dad is. I suppose this is what that arch thing they talk about in St. Louis looks like to bigger people.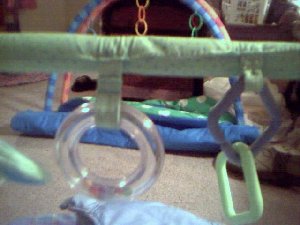 Here is the view from my bouncy seat. That ring makes a crazy noise when I hit it. There is also a bug right to the left of what you can see in this picture.