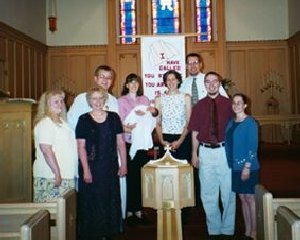 Here is me at my baptism. With me are Grandma Hoppe, Aunt Jennifer, Mom, Dad, and my sponsors, Rob Jacklin, Jen Jacklin, and Ryan Vanlaningham with his girlfriend Crissy.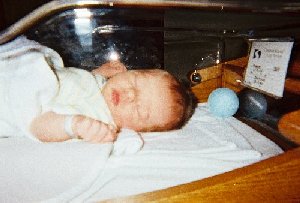 Here I am in the crib that I was in at the hospital for the first day of my life. It was alright, but I like my new bed.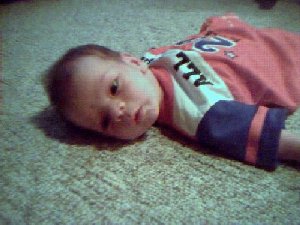 Here I am dressed up and ready to hit the court. Dad has already signed me up to play pro basketball.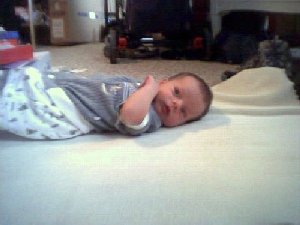 Or if that doesn't work, Dad will have me playing pro baseball instead. My soon-to-be-uncle Terrie gave me this outfit.