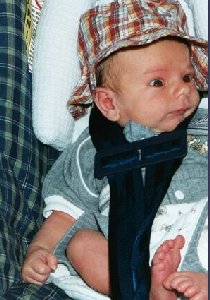 Here I am all ready to go for a ride. Got to love my hat right?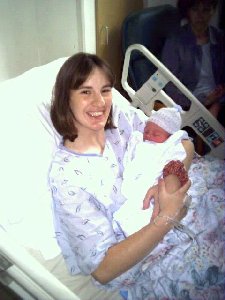 Here is my Mom holding me the day I was born. She is so pretty.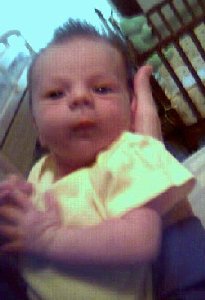 Even babies have bad hair days. Here was one of mine.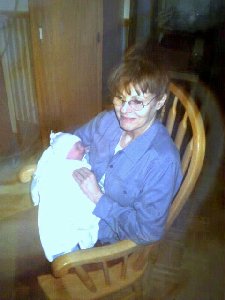 Here is my Grandma Ciocchetti holding me on my birthday.