It is probably no secret to those who know me that I wish we had communion more often at the congregation I serve.  We currently only have have it once a month.  It is fine fodder for jabs at every gathering I go to compromised mostly of those who label themselves confessional.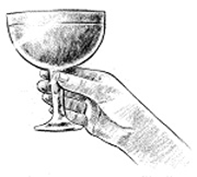 So what have I done about it?  Well for eight years now, I have preached and taught about the awesome gift that is the supper.  I have explained the historical practice of weekly communion.  I have sought to show how we got from there to here.   I have directed law at the despising of the meal and have proclaimed how the Supper is the gospel itself. 
And the result thus far?  Monthly communion. 
Enter the proponents of weekly communion.  They always suggest one of two ways.
Weekly communion by pastoral fiat.  "You have the authority of the Office," they say.  "Use it.  Announce that beginning next Sunday, the Supper will be offered each week."  Or the more passive approach is to get trick the elders onto your side, and then institute it with their backing.
It seems to me that this is the baptism by firehouse equivalent.  It is good. So you force it upon people regardless of any desire for it.  It seems ironic to me that the people would suggest this way are often the same ones who are most generally concerned with those at the table having a perfect understanding of the nature and promise of this meal (a proper concern by the way).  And yet at the same time, they do not care seemingly that their people do not understand why they should want it more.  They just care that they have it more.  I am not sure that giving a good thing to those who do not desire it is the proper way.  It seems if anything, the biblical principle might be to take it away rather than give it more.
By manipulation.  What does that mean?  Well tell me if this sounds familiar.  A church has communion twice a month.  The pastor suggests, "Could we have it on every fifth Sunday as well?"  "How about every festival?"  And then soon, the pastor is scouring through every every ecclesiastical calendar to find a festival for near every Sunday.  Perhaps they suggest it could be offered throughout the Easter season, and then after those two months, just keep placing the elements on the altar each week.  Soon, by hook and crook, every Sunday communion is the practice.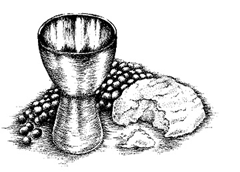 This is by far the most used method.  In fact, every pastor I know who has changed practice from less than weekly communion to weekly follows one version or another of this plan (unless they followed the fiat way).  But I think this way is far from proceeding with integrity.  Oh sure it wins the accolades of other weekly communion proponents, but it is downright dishonest with the people entrusted to one's care.  If you do not say what you are doing and why honestly, your people will rightly distrust your other actions.  Later when you want to institute a practice tied to Roman Catholicism in the minds of some in your congregation, don't be surprised when it is rejected because your people fear that you will take them all the way to Rome.  After all, you said communion was going to just be added on fifth Sundays.
I will continue to walk the long and sometime frustrating road to change in this practice.   I will preach and teach about the awesome gift that is the supper. I will explain again the historical practice of weekly communion. I will seek to show how we got from there to here. I will direct law at the despising of the meal and proclaim how the Supper is the gospel itself.
Will it work?  That is not ultimately mine to force or even to know.  I must simply place my confidence is in the Spirit's work through His Word. Only then can one truly have communion received often with joy by God's people.  Yes, this too is His work, not mine.