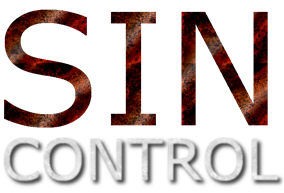 Today brings us another tragic story.  Many children dead.  Adults as well.  And the analysis will be made even before the bodies are cleared.  Groups and individuals will head to the microphones to tell us why this really happened.  Was it the lack of proper mental health care?  Was it the prevalence of violent movies and games?  Was it the lack of gun control?   Let us not miss the forest for the trees.  The cause of this event is sin.
Sin when left unchecked always leads to death.  That is always true but on days like this it is much more clear.  We want to turn our eyes away from such events. However, our eyes must view them from time to time in order that the connection between sin and death is not left abstract in our minds.  Death is the gruesome face of full-grown sin.  We need sin control.  And there is really only two ways sin is controlled. 
First, government must be vigilant in punishing evil.  We must stop giving into the idea that government should let anyone do anything they want.  Government was instituted to punish evil.  Humanity cannot police itself.   That is the government's vocation and we must support it in doing so.
However, even when government does this work well, it only curbs sin.  It cannot eradicate sin.  And so when we see evil, our main response must be to cry out to the One who does eradicate sin.  We must realize that our culture is becoming so violent because more and more people are removed from Christ.  God has provided only one answer to sin, one way that leads to life.  Sin must be confessed and forgiven.  Sinners must be made saints through absolution and the gift of the Holy Spirit.
That means that we as individuals must take our own sins seriously.  And that means constant confession of such sin.  We must realize if we let sin reign in us freely, death will come quickly behind.  We must flee to Jesus.
And if we truly believe that only Jesus can ultimately deal with the brokenness of our world, we must be ever dedicated to his Church and the work it has been given by God.  We must support in every way the proclamation of the Word within the Church and without.  We must pray for pastors and open our own mouths in the places we have  been called to live. We must offer to our world the only hope we know.  Only as the Spirit does his work in each person can sin be controlled.  Oh no, it will never be perfect here, but as the Spirit does his work, sin's cruel reign is broken.  Only the Spirit does sin control.  Only through Jesus.  Lord have mercy.
Almighty God, merciful Lord, be gracious to the families of those killed, whose life has been tragically ended and who is now at rest with You. Comfort them in their grief, deliver them from anger, and sustain them with the knowledge that they are upheld by Your everlasting arms. Grant them Your Holy Spirit that they may meet the days to come with steadfastness and patience, and with the hope of the glorious resurrection and a blessed reunion in heaven with those they love who have departed in the faith; through Jesus Christ, Your Son, our Lord, who lives and reigns with You and the Holy Spirit, one God, now and forever. Amen